Former councillor Claire Hickson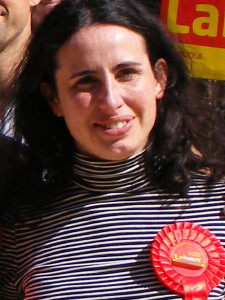 Former councillor representing Chaucer ward in the London Borough of Southwark
Biography
Claire was elected as a Labour councillor in Chaucer ward in May 2010.
In 2012/13 she served as cabinet member for communities and economic development.
She left the council in 2014.
Claire works in PR and lobbying and has over 10 years' experience of policy development, advocacy and communications in the voluntary, private and public sectors. She was an adviser to the Department for International Development and the Commission for Africa before leading international and UK campaigns and communications for the charity Saferworld.
At Bellenden, she has led accounts on housing, education, renewable energy and social issues.
Web:
twitter.com/ChaucerClaire
News & features mentioning Claire Hickson
Forum discussions mentioning Claire Hickson