Monday 15 June 2009 9.04pm
In case you're wondering what Zoe's talking about, this swarm appeared in
Burrell Street
today [as reported on
our Twitter stream
]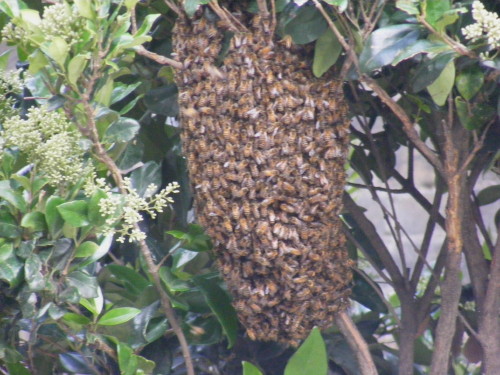 Websites about bees suggest ringing the council or police who will know local beekeepers who could collect the swarm.
I spent 15 minutes on the line to the council call centre, but the guy didn't really understand what I was talking about and eventually said that pest control would look at it in five working days.
So I rang the swarm helpline [I didn't know such things existed] of the London Beekeepers' Association and a helpful man said he'd come and check it out.