Wednesday 10 May 2017 11.15pm
Hi folks,
We are a little group of Londoners working on a proposal to take over some unused spaces which we walk past everyday on Hungerford Bridge and turn them into community gardens/pocket parks and want to get your input or involvement.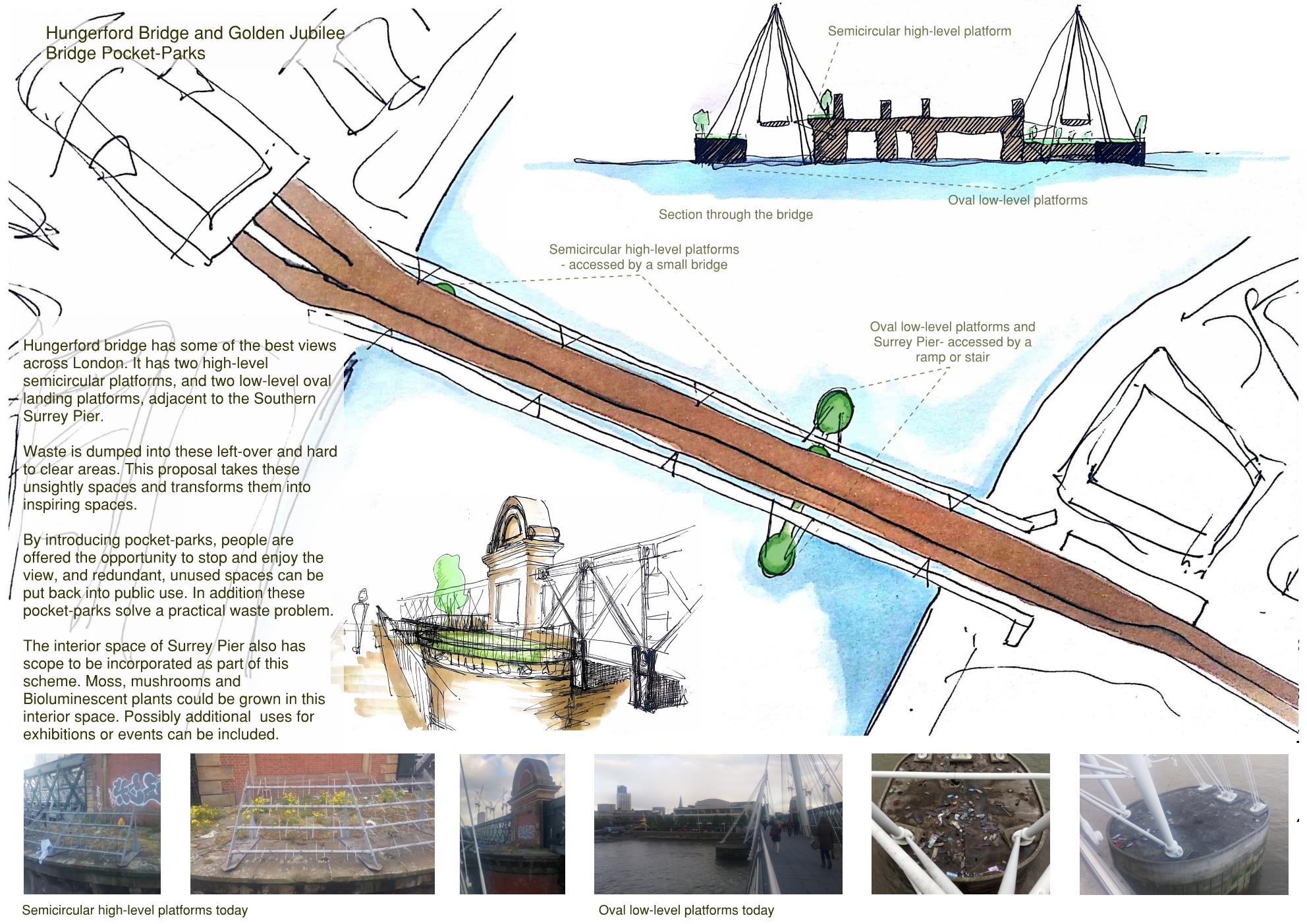 The spaces are currently redundant and yet they have some of the best views in London, which is why we want to bring them into public use. In particular there are two high-level semi-circular platforms could be unlocked with very little funding - all that is required would be a very short span linkage bridge, balustrades, and of course plants.
- What do you think of the proposal?
- Would you like to get involved? Either through following progress and sharing on
facebook
or
twitter
, or helping to make this a reality? Are you a community gardener at the moment and would you like to garden on Hungerford bridge?
We are hoping to launch a crowdfunding page soon to make this happen, so all comments and suggestions are welcome
Many thanks!
Lottie