Made in Southwark: a photographic celebration of the hand was launched at the Creative Industries Conference held at the Design Museum.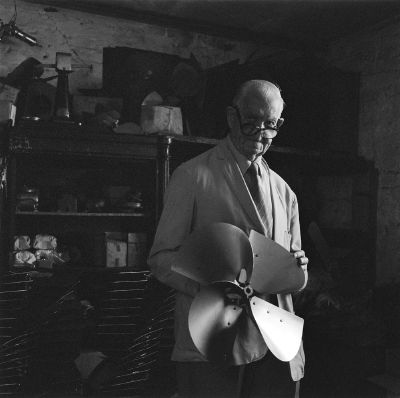 The book contains 27 black and white photographs taken by George Nicholson over period of thirty years. Some have been admired at his recent Oxo Tower and
Southwark Cathedral
exhibitions and others were taken in
Borough Market
just last year showing Farmer Sharp and other familiar traders.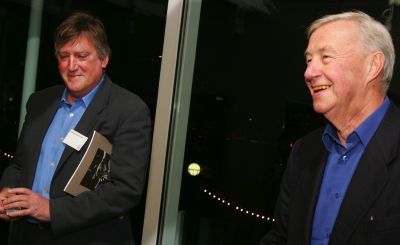 George Nicholson and Terence Conran at the launch event
The book also includes a series of pictures taken twenty years ago at the now threatened Pullen's Yard at the Elephant & Castle. George's photographs of craftsmen there include a brushmaker pursuing his traditional Southwark trade.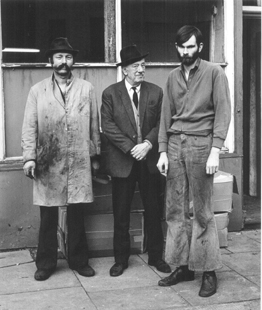 Terence Conran contributes a foreword and Amanda Russell writes about stumbling across a picture of her grandfather at George's
exhibition at the.
gallery@oxo
. It is the arresting and much commented on photograph of hatmakers in
Flat Iron Square
thirty years ago.
Nicholson is chair of the Borough Market trustees and treasurer of Coin Street Community Builders.
• Made in Southwark is published by Civic Books; £9.99.
Readers of the London SE1 community website can purchased the book direct from Civic for the special price of £7.50 by calling in person Mon-Fri 9am-6pm at Civic, 6 Southwark Street (in Borough Market archway next to De Gustibus) and referring to this offer. Those wishing to have a copy sent by post for £8 should call 020 7378 0422.