Early on Sunday morning the Commonwealth Games baton relay paid a brief visit to the South Bank - our photographers were there to record the event.
The Queen's Jubilee Baton Relay made a brief visit to SE1 early on Sunday morning as part of its circuitous route to the Commonwealth Games in Manchester. It arrived in SE1 over Westminster Bridge, and was carried past County Hall and the London Eye, through Jubilee Gardens, along Belvedere Road and Upper Ground to Broadwall where it was transferred to one of the vehicles in the convoy for the journey to Tooley Street, where a runner took over for the crossing of Tower Bridge.
The Baton was also carried on the London Eye on Saturday evening.
Pastor Matthew Ashimolowo of Kingsway International Christian Centre approaches the
London Eye
with the baton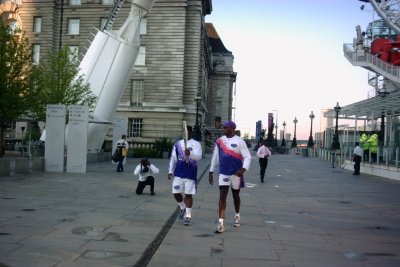 Passing under the
London Eye
A brief pause at the
London Eye
Crossing
Jubilee Gardens
Rejoining the convoy in
Belvedere Road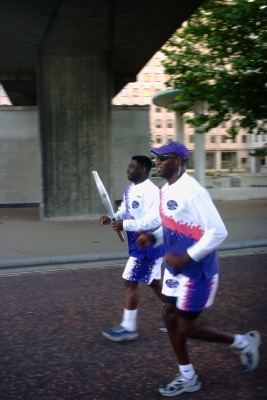 Passing the
Shell Centre
Pastor Ashimolowo hands the baton to Frederick Shackleton from Harlesden outside the Festival Hall
Posing with the baton
Setting off past the Archduke
Bronwen Jones of North London takes over by the
National Theatre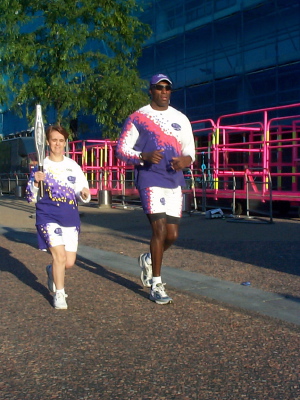 Outside the
London Television Centre
Local residents and 'in SE1' readers Tara McLenan and Holly Adenle watch the relay in
Upper Ground