Interest is mounting as the Blue Plaques campaign enters its final week.
This year
Southwark Council
will put up 20 blue plaques to celebrate the people, places and events that have shaped the history of Southwark. The choice is by public ballot which closes on Monday 7 April.
Election posters depicting Mary Wollenstonecroft, Charles Dickens and Michael Caine have appeared at various public places around SE1 including Southwark Station.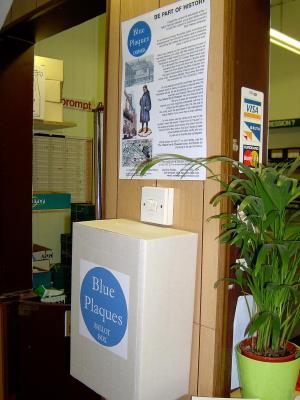 Excitement is high at Copyprints Business Centre in
Talbot Yard
where staff and customers are campaigning for Geoffrey Chaucer. The business, just off
Borough High Street
, stands on the site of the Tabard Inn where Chaucer set the opening of his famous Canterbury Tales. Indeed the narrow Yard was the inn's yard.
Interest in a Chaucer blue plaque being placed on the Copyprints building is found not only among customers but also visitors. Support has come from Canterbury itself and America. Indeed so great is interest that a ballot box has been set up at Copyprints and Chaucer election leaflets have been given to concert-goers at the cathedral.
Front runners are believed to be the Clink Prison, Chaucer and Dickens. Other SE1 names among the 50 candidates include William Blake, Octavia Hill and Michael Faraday.
Votes can also be cast on-line via the Southwark Council website.
Meanwhile BBC Talent is looking for actors in SE1 interested in appearing in a modern day Canterbury Tales.
• www.copyprintsltd.co.uk
• www.bbc.co.uk/talent