The popular Tas restaurant chain found in SE1 has opened a branch in Farringdon Road on the edge of the City.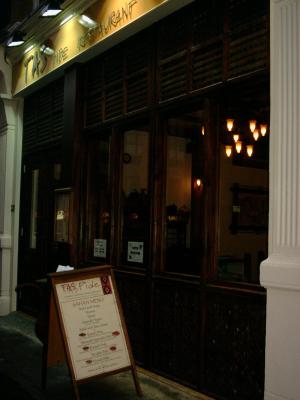 The new restaurant is a
Tas Pide
plant from
New Globe Walk
and can be found at 37 Farringdon Road near Farringdon Station. The entrance has specially installed Turkish-style wooden doors but retains clear view of the busy street.
Pide is a traditional Anatolian dish based on a recipe dating back thousands of years. Freshly made dough, resembling the shape of a boat, is baked in a wood fire oven producing a crispy outer crust. A variety of highly flavoured, aromatic fillings provide the topping.
Onder Sahan, founder of Tas, has created new Pide recipes with his team to appeal to European tastes, using a combination of Turkish organic vegetables with cheeses, meat, chicken and fish.
The first Tas restaurant opened in The Cut in 1999. A second restaurant followed in Borough High Street in 2001. Tas Pide was opened just a year ago in New Globe Walk. It is expected that any further expansion may still include SE1 sites.
Tas is following SE1-based Konditor & Cook which has also opened a branch on the City fringe at nearby in Gray's Inn Road.