With St Valentine's Day 14 February falling on a Saturday florists are expecting an early rush for flowers.
Sarah Coveney, owner of Cutflowers in
The Cut
, has decorated her shop with hearts and red candlelight. Cutflowers is planning to open all day Friday and Saturday.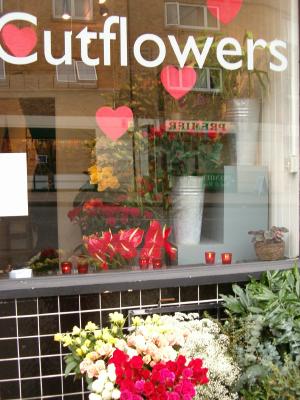 Also opening all day on Saturday is Denise's Florist in
Great Suffolk Street
. Hayford's SE1 warehouse is already full of flowers for its City and West End shops.
A weekend St Valentine's Day is rare. Next year, thanks to the leap year, 14 February will not be on a Sunday but fall on a weekday when there is normal postal delivery and workmates can be surprised in the office.
Meanwhile, Southwark Cathedral has exotic blooms in its red theme flower arrangements ready for a special St Valentine's Day service at 4pm on Saturday. Newly weds and anyone preparing for marriage will be especially welcome at the choral evensong.
• A window in the Cathedral depicts Geoffrey Chaucer who in the 14th century became one of the first to record St Valentine's special association with love by writing: "…on seynt Valentynes day, Whan every foul cometh ther to chese his mate."