Win a pair of tickets to see a film of your choice from the BFI September seasons
Jim Jarmusch and Friends or Peter Lorre
Jim Jarmusch and Friends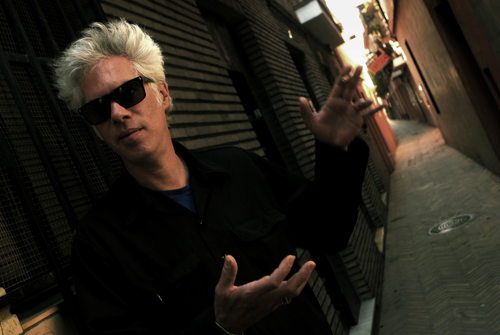 While many other figures who made their mark during those fertile years have gone Hollywood or simply gone, having run out of steam or sources of finance, Jarmusch has steadfastly and stubbornly managed to continue paddling his own appealingly peculiar cinematic canoe. So distinctive is Jarmusch's sensibility, so cogent his vision, that disparate elements are effectively brought into harmonic play with one another, creating films that are perfectly coherent both thematically and dramatically. The season includes Stranger Than Paradise, Mystery Train, Coffee and Cigarettes and Only Lovers left Alive.
Peter Lorre
Fifty years after his death, Peter Lorre remains one of the best loved brands in movie history: the softly spoken villain with the protruding eyes who lurks in the shadows of countless Hollywood tales of terror, crime and espionage. His starring roles were few, but his presence on any cast list is a guarantee of pleasure. The season includes M, Casablanca and The Man Who Knew Too Much
See http www.bfi.org.uk for info and tickets.
BFI Southbank, Belvedere Road, South Bank SE1 8XT. Ticket Office: 020 7928 3232
Terms & conditions
Winner will be chosen at random from the correct entries received by the closing date and time.
Prize is valid on a film of the winner's choice from either the Jim Jarmusch and Friends or Peter Lorre season at BFI Southbank.
Prize is as stated and cannot be transferred or exchanged.
Subject to availability.
Editor's decision is final.