There is no better way to enjoy the summer sun in London than sitting on a roof terrace surveying the SE1 skyline.
With acres and acres of roof space lying unused across London, Acorn Homes has taken the initiative to give its residents more outside space for their money at Tay Court, a block with 14 apartments priced from £225,000.
Located on Bermondsey's Decima Street, Tay Court is new community of one and two bedroom apartments and duplexes. Residents get access to a 50sq ft roof garden that has great views across the City, taking in St Paul's Cathedral, Bermondsey Square and Borough Market.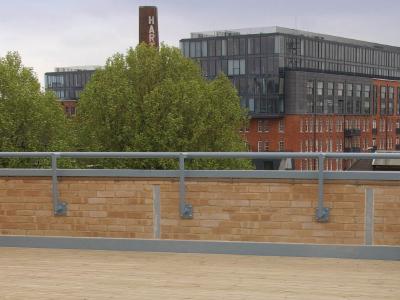 "A roof terrace is a great place to meet the neighbours, hold informal gatherings or just quietly soak up the atmosphere of being in this historic part of London," comments Dan Marsden, Sales and Marketing Director at Acorn Homes.
"We have had such a great response to the roof terraces at our other buildings in SE1, that this has become a standard feature, and one that offers greater outdoor opportunities than a standard sized private balcony" he adds.
Two bedroom apartments are available from £245,000 for 625 sq ft and 2 bedroom duplexes from £345,000. Four two bedroom apartments have already been sold. Also available is a 1 bedroom apartment for £225,000 for 484 sq ft. All through Acorn Estate Agents on 020 77089 6565.