Two key challenges facing small businesses - property and marketing - formed the focus of a Federation of Small Businesses event hosted by Spacia in one of its new Waterloo business units last week.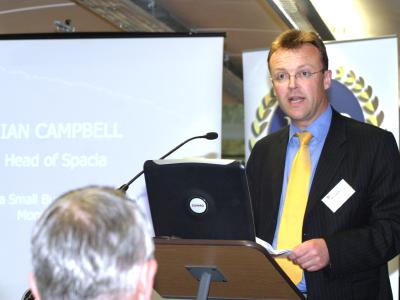 Ian Campbell
More than 30 managers and directors from small businesses across the capital attended the event held in one of Spacia's new railway arch office units in
Wootton Street
, Waterloo. The sessions were led by Spacia director Ian Campbell and guest speaker Professor Don Bradley, marketing professor at the University of Central Arkansas.
Ian Campbell presented the key findings of the Spacia Small Business Property Monitor – an independent research study of 1,000 small and medium sized enterprises (SMEs) which identified key property problems experienced by small businesses both in London and the UK.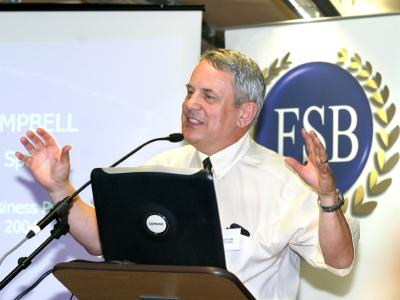 Prof Don Bradley
Professor Bradley led an informed discussion of the importance and validity of marketing, plans and activities for small businesses.
Laurence Payne, regional chairman, Greater London Federation of Small Businesses commented: "There are many issues which affect small businesses in the capital city, but lack of affordable and flexible business premises is one that the FSB is currently highlighting."