Waterloo's Millennium Green was the focal point of an environmental celebration on Saturday, marking the launch of the London Green Map website.
Attractions on the
Waterloo Millennium Green
included a bouncy castle, stalls, food and workshops. Free cycle maintenance and training was also available.
Guided tours of the green were on offer to enable local residents to discover the plants, animals and insects that live there. An organic gardening workshop had materials for growing your own fruit and vegetables.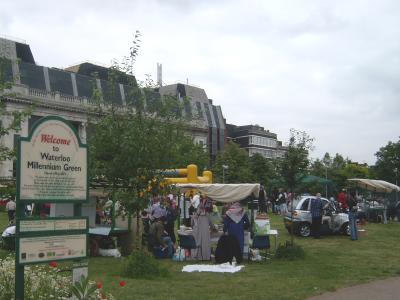 The London 21 Sustainability Network used the occasion to launch the
London Green Map
website at a meeting in the
Living Space
.
The IT facilities in the Living Space were also available for public use.