The South Bank gains a temporary radio station this week. CPRFM will broadcast until Sunday from the Ballroom at the Royal Festival Hall as part of Morrissey's Meltdown festival.
At the heart of
CPRFM
will be students from 10 London schools, who will create programmes, play music and record material. In addition to offering participants practical experience of working in radio, much of the programme content will respond to and interact with the artistic life of the
Royal Festival Hall
, and in particular the Meltdown festival.
The station is on air from 21 to 27 June, for twelve hours daily, 7am-7pm. Members of the public can watch the station evolve as well as listen to the broadcast both on-site or from the comfort of their home or work
via the web
or – within a 7 mile radius – on radio, by tuning in to 101.4FM.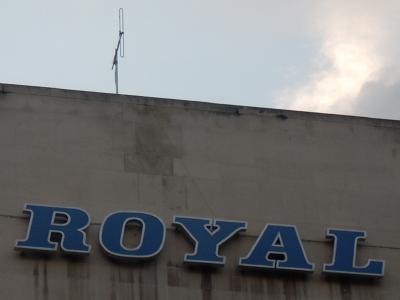 The CPRFM transmitter on the roof of the Royal Festival Hall
The official launch of CPRFM will be broadcast live from the RFH Meltdown stage at 12 noon on Monday, with speeches, performances from some of the schools and special guest DJ Eric Soul.
On Tuesday at 2.15pm schools standards minister David Milliband will be interviewed by students from Southwark's Archbishop Michael Ramsey Technology College.
The spotlight will be on the South Bank Centre itself on Thursday afternoon between 2pm and 2.30pm, including an interview with chief executive Michael Lynch.