The centenary of Nelson Square Garden was celebrated on Saturday at this year's Nelson Square Fair.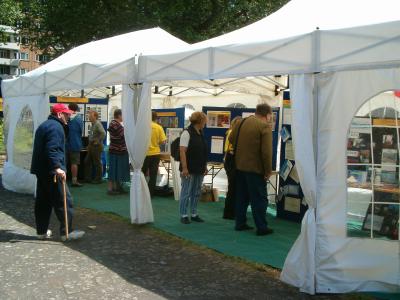 Attractions included a bouncy castle, face painting, football, music, a magician, a planting workshop, mask making, hat making, and much more.
Stalls provided information on Bankside projects such as the Bankside Lighting
Strategy and Land Securities developments at Bankside 123 and Bankside 4. The Bankside Residents Forum and Bankside Community Wardens also had a presence.
The event was organised by Blackfriars Setttlement and supported by Land Securities.