Performance artist Breis came to the East Street library on Tuesday to help SE1 children write and perform their own rap poetry at one of the many free Reading Rollercoaster sessions on offer during the summer.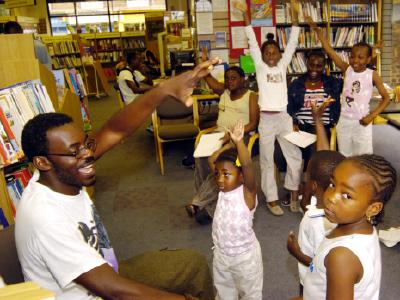 Southwark Council
says that pupils can continue to make progress and avoid the summer holiday learning slump by joining Reading Rollercoaster sessions in libraries across the borough as part of this year's Summer Reading Challenge.
Children taking part will get a medal and certificate for reading six books or more. All sorts of other free activities, from fortune tellers to rap artists, will also be taking place in libraries, offering entertainment with educational benefits for children and their families.
Research has shown that the Summer Reading Challenge boosts the confidence of children taking part and has a positive impact on their reading ability when they begin a new year at school. Eighty percent of children who have taken part in the challenge in previous years consider themselves better readers as a result1.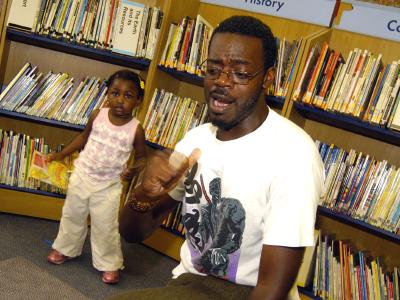 "The summer holidays offer a well-deserved break from school but it is important that children are offered stimulating activities that are not only fun but that also prepare them for the learning year ahead" says Cllr Columba Blango, Southwark's executive member for culture and sport. "All of our 12 libraries in the borough are offering exciting sessions, so anyone can get aboard the Reading Rollercoaster."
Forthcoming sessions at SE1 libraries include Fairground Fun at East Street Library on Tuesday 10 August at 2.30pm and John Harvard Library (Borough High Street) on Friday 13 August at 2.30pm. Details on the Southwark Council website.