Ten young people from Lambeth and Southwark will be shooting a short film called Face Time at the Living Space in Waterloo this week.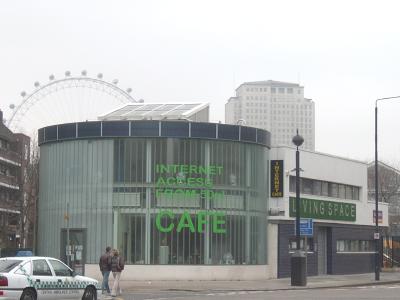 Living Space Internet Cafe" width="400" height="300">
Clapham-based
Chocolate Films
was awarded a £4,000 grant by the Film Council to produce a short film this August with a group of ten 14 to 18-year-olds in conjunction with the website
Moving South
and the South Bank's
Hayward Gallery
.
The film will use the gallery's About Face exhibition as its inspiration, and will explore issues of image and self-image
The participants have spent two days viewing About Face with a local artist acting as their guide. They have also received an introduction to the equipment they will be using during the shoot.
The finished film will be screened on the Moving South website from September.