It's been a South Bank institution for decades, but the skateboarding arena in the Queen Elizabeth Hall undercroft has finally been recognised by the South Bank Centre management.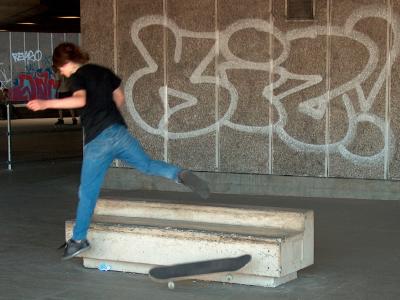 The South Bank Centre has installed five 'skateable sculptures' designed by artists and skateboarders as part of a collaboration with London collective The Side Effects of Urethane.
The space on the riverside underneath the Queen Elizabeth Hall has been the unofficial home of UK skateboarding since the 1970s, and the SBC says these new sculptures signal the latest stage in the centre's growing relationship with some of the most regular visitors to the site.
"I'm delighted to be developing relationships with skateboarders who visit the South Bank Centre every day," says SBC chief executive Michael Lynch. "The synergy between skateboarding, art, dance and music is obvious and these young people are keen to get involved with our artistic programme as well as our public spaces. I'm pleased we're taking steps to make them more welcome."