The future of the London Bridge Tower is in doubt after PricewaterhouseCoopers decided not to pre-let space in the planned skyscraper, according to a report in the Sunday Telegraph.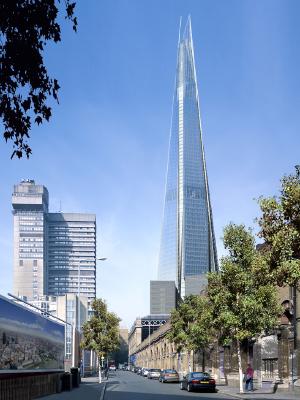 The view from St Thomas' Street
PwC had intended to take space in the Renzo Piano-designed tower to replace its existing London Bridge offices.
Planning permission for the controversial 66-storey development was finally granted last November, but it is unlikely to proceed without an advance commitment from an occupier to take a substantial amount of space.
A spokesman for Sellar denied the project has suffered a major setback.
• London Bridge Tower