Trauma, Colin Firth's new psychological chiller about love, grief and madness, partially filmed in SE1, is now on general release.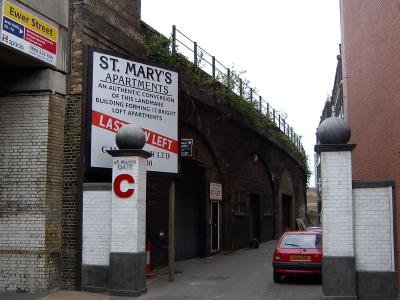 The crew spent several days in
Lower Marsh
last year, filming a police reconstruction of the last known movements of a murdered pop singer. BBC London's Nina Hossein appears as herself, reporting from the packed Waterloo market. Phillips Framing shop is transformed into an electrical store where Firth watches the reconstruction on televisions in the shop window.
There is also a brief overhead shot of the market, similar to the image of Lower Marsh which appears in the titles of Only Fools and Horses. Market traders were recruited as extras for the filming. The filmmakers also paid £4,000 towards marketing for Lower Marsh. "The people of Lower Marsh" are thanked in the credits.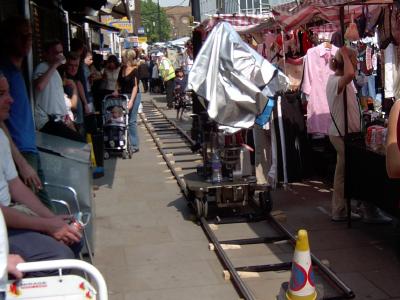 The exterior shots of Firth's home were filmed in
Great Suffolk Street
. Signs for Spacia's
Ewer Street
business units and the
Mar i Terra
restaurant are clearly visible, and there is a brief glimpse of the White Hart pub on the corner of
Dolben Street
.
This dark, disturbing film explores what happens when a bereaved man retreats into a delusional world where he can no longer distinguish between what is real and what is not.
We will be seeing more of Colin Firth in SE1 locations on the big screen with the forthcoming release of the second Bridget Jones's Diary film.
Trauma (cert 15) is on general release