The Thames Festival's Firing on the Foreshore continued on Bankside until 2am on Sunday morning. Seven hours later the fired vessels were retrieved.
As darkness fell the beach blaze around pots made of Thames clay was accompanied by dancing and the sounds of a giant gong.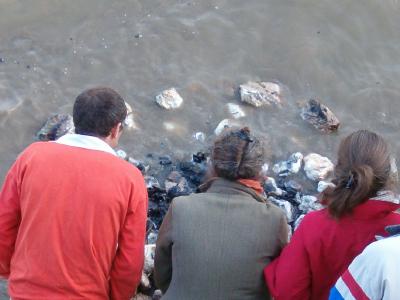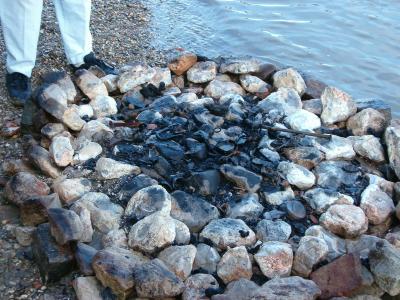 Bankside STEWards and potters reassembled in bright sunshine at 8.30am on Sunday to watch as the receding tide revealed the remains of the fire. Close scrutiny revealed that some of the pots had fired successfully but others had not survived. The items were identified by the decoration and use of metal objects such as nails, staples and boat hooks found earlier on the foreshore and incorporated into the pots. The chunkier pots survived the best.
The vessels were carefully lifted and it is hoped that some will be exhibited. Charcoal was retreived to be used in other artistic projects. Some pots returned to the river from which the original clay came.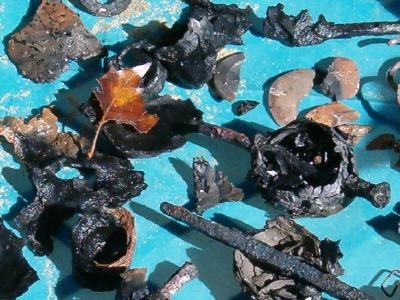 The fire place can be seen on the beach below the Provost's Lodging. The stone circle, which was still hot even after a high tide, will be left to be be levelled by successive tides, and the process will be repeated next year with improvements made to the making and firing of the pots.