The Oddbins facade at the approach to London Bridge has been cleaned as part of a joint eight week operation involving the Bankside and Pool of London Community Wardens and Southwark Council's Cleansing Team.
Oddbins occupies the historic Findlater's Corner which has been a wine merchant for over a century. The railway arch shop together with the cathedral forms a major gateway to SE1.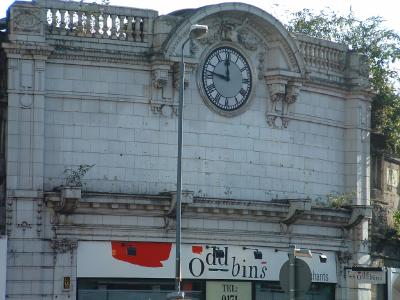 "Graffiti is dirty, ugly and sometimes offensive" says a Wardens' spokesperson. "It involves vandalism and criminal damage to a property, and creates an atmosphere of neglect and danger. Its presence also often coincides with other environmental problems such as litter and flyposting, making it a less attractive environment for businesses, workers, residents and visitors."
Community wardens are visiting businesses in the London Bridge area with graffiti waiver forms.
• Bankside and Pool of London Community Wardens can be contacted about graffiti on 020 7357 6511 or e-mail: [email protected] or [email protected]