"Why should we have to put up with second best?" asked Kate Hoey MP as she spoke at an event to celebrate improvements to three SE1 primary schools funded by the Waterloo Project Board.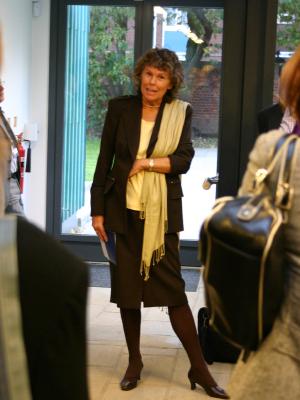 The improvements have been managed by South Bank Employers' Group and funded principally by Waterloo Project Board as part of its "Supporting Local Schools" Project, with £1.3 million from the London Development Agency. The local authorities of Lambeth and Southwark and the Corporation of London also supported the project with an additional £500,000.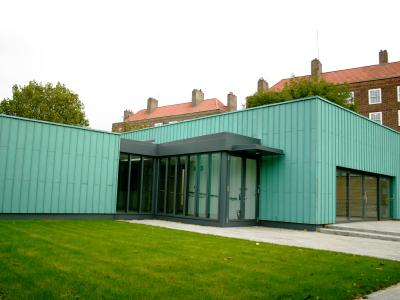 The event was due to have been attended by schools minister Stephen Twigg who was called away to urgent meetings. The minister commented: "I am pleased with the way that the Waterloo project is strengthening its links with the local community. What we are seeing is a clear commitment by the community to help local children in the best possible way – by providing them with the facilities to help them learn and develop. The superb work that has been done in these schools shows us what can be achieved when strong partnerships are built."
Johanna Primary School
off
Lower Marsh
has gained a new light-filled, copper-clad building, designed by Marks Barfield Architects of
London Eye
fame. The new building houses a library, with books donated by Scholastic Books and Walker Books, and an up-to-the-minute information and communications technology (ICT) room. The playground improvements have focused on making the outdoor space more welcoming and fun.
Ros Lines, headteacher of Johanna, comments: "The new building is absolutely stunning and the children are very excited at the prospect of having plenty of space for reading and ICT. I am also extremely pleased that we will be able to use these facilities to support our community education programme and look forward to welcoming more local groups to Johanna School."
Over at Charles Dickens School in Lant Street the project focused on moving the kitchen facility from the third floor to the ground floor and providing the school's cooks with new kitchen facilities. The project also contributed to an existing project to transform the playground.
Charles Dickens headteacher Liz Owens praises the partnership for introducing the school to the network of local employers, such as Guy's and St Thomas' Hospitals who have offered the use of their pool, enabling the school to add swimming to the physical education programme.
Friars School in Webber Street was experiencing problems with a school entrance that dangerously combined vehicular and pedestrian access. The project separated the access for cars from the entrance for children and parents on foot.