David Morley's friends, family and colleagues gathered on the South Bank close to the spot where he was attacked at the end of a memorial procession from Soho's Admiral Duncan pub.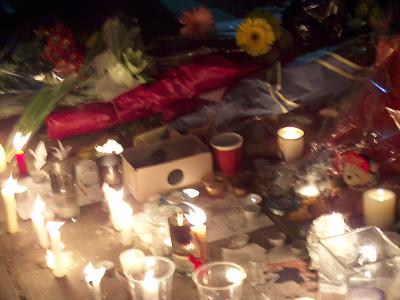 People converged from all directions, some bearing candles, some bringing flowers to add to the floral tributes accumulated over the past week.
There was a respectful hush around the collection of candles and flowers. Some stood in silence with tears in their eyes, others stood and talked in small groups.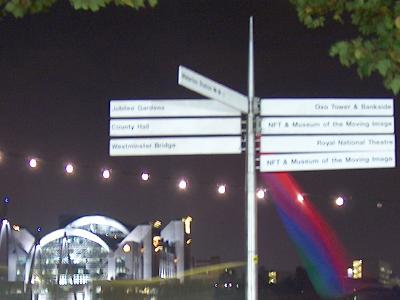 Tourists out for an evening stroll on the South Bank were bemused by the crowd on the riverside walkway. "Did someone get killed here?" asked one American in a loud voice.
On Friday night police said that a warrant of further detention had been granted for five of the suspects arrested on Thursday. They remain in custody at separate south London police stations. The sixth suspect has been bailed to return. A seventh suspect – arrested on Friday – remains in custody.