The long-awaited SE1 cider-pressing took place this weekend at Surrey Docks Farm in Rotherhithe.

A sign outside the farm announced the great event
Hundreds of messages have been exchanged on the London SE1 Forum and many an evening has been spent in the Royal Oak, but finally this weekend the cider-maniacs of SE1 descended on Surrey Docks Farm for the inaugural SE1 cider-pressing.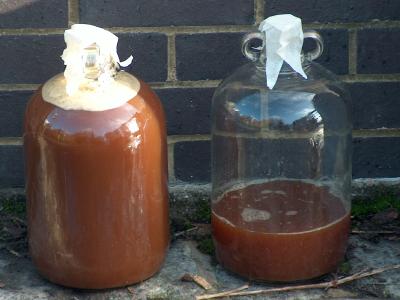 Apple juice on the riverside
Now the containers of apple juice will be taken to secret locations around SE1 where they will ferment for 6 to 8 weeks.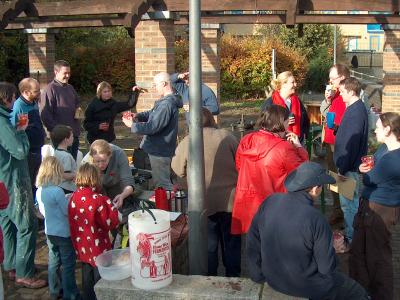 The SE1 cider-makers enjoying a well-deserved lunch (and a glass of cider) after their hard work. (Lang Rabbie's home-made apple cake is to be reccommended.)
The cider-makers plan to taste the finished product in May or June of next year.
• For the latest cider news and pictures visit the Chatter section of the London SE1 Forum