30,000 runners took part in Sunday night's RunLondon 10K race, but Butler's Wharf residents have complained that they were unable to get to their homes which were cut off by the event's route.

Warning sign in Tooley Street
Paula Radcliffe, pacing a group of competition winners, competed the run in about 43 minutes. The winners were both Brits: Chris Thompson won the men's event in 28 minutes 50 seconds, and Jo Pavey was the women's winner with a time of 32 minutes 33 seconds.

Participants at More London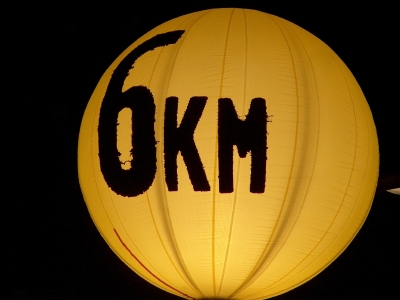 The 6km marker in Tooley Street
• Southwark's Councillor
Graham Neale
completed the 10km in 53 minutes.