A group of Bankside residents fighting plans for a 22-storey tower next to Tate Modern is taking its case to the European Court of Human Rights.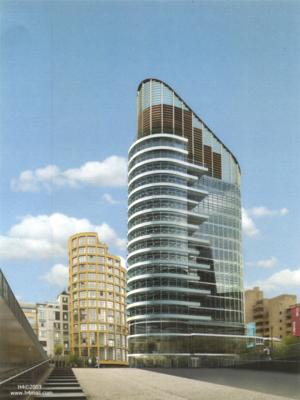 Computer generated image of the planned tower
Bankside Residents for Appropriate Development (BROAD) is seeking compensation for the neighbourts of the proposed tower. The campaigners argue it would diminish the value of surrounding properties by up to 20 per cent, and impair their light and privacy rights.
"The rights of residents are not sufficiently considered in the existing UK planning process and we think the law needs to be challenged," BROAD chairman David Lough told the Evening Standard.
Last month the House of Lords rejected a petition by a group of Bankside residents to appeal against the Court of Appeal's decision in July dismissing objections to planning permission for London Town's planned Hopton Street tower.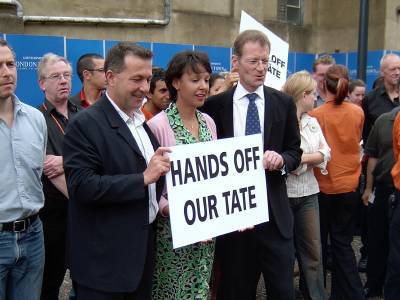 Sir Nicholas Serota demonstrates with local residents in July 2003
Other objectors to the scheme include Tate director Nicholas Serota and Dean of Southwark Colin Slee.