This week three young men were found guilty of killing 19-year-old Colin Igwe at McDonald's in the Old Kent Road in on 10 September 2003.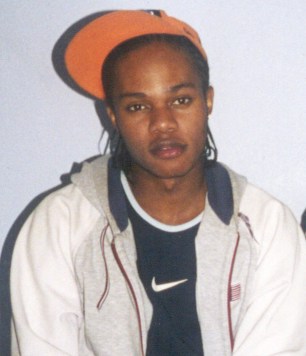 Colin Igwe
At the Central Criminal Court Kirk Boreland (17) from Southwark was convicted of murder. 18-year-old Corey Thomas of SE22 and Dwayne Thomas (17) of Southwark were convicted of manslaughter.
Mr Igwe was stabbed by his assailants outside McDonald's drive-through restaurant in Malt Street, off the Od Kent Road, at around 10pm on 10 September 2003. Police and the air ambulance were called but Mr Igwe died at the scene at about 10.30pm.
A murder investigation was set up, but police says that appeals for witnesses to the attack drew little response, despite the number of people in and around the area at the time.
The incident lasted only minutes and took place in comparative darkness in a badly lit section of the car park. Detectives examined CCTV footage from security cameras but the quality was poor.
A breakthrough came after intensive specialist work on the CCTV footage that showed enough for detectives to see one of the assailants touching Mr Igwe on the shoulder. DNA was taken from his clothing and led police to Kirk Boreland. He was charged on 24 May 2004.
Further investigation uncovered two witnesses at the scene and two further suspects – Corey and Dwayne Thomas (cousins) were arrested. They were charged on 18 June 2004.
DI John Oldham said the murder was a tragic loss of life and a further indictment of the knife carrying culture: "Colin left his home in a hurry that night after a phone call. He rode off on his mountain bike and that was the last his mother ever saw of him. Then, it was his misfortune to fall out with these three young men who were armed with a knife and had no hesitation in using it.
"The last 15 months have been a terrible ordeal for Colin's family and friends. Their grieving will never be over but we hope today's result will close one chapter and enable them to get on with their lives.
"We would like to thank the witnesses who came forward to help police and make a stand against those who carry knives on the street."
The Judge commended police for their excellent detective work and particularly commended DC Roy Clark for his work on the CCTV evidence.