Ian McKellan flounced on to the stage as Widow Twankey to a resounding ovation from an audience thoroughly on board for a bit of Christmas silliness.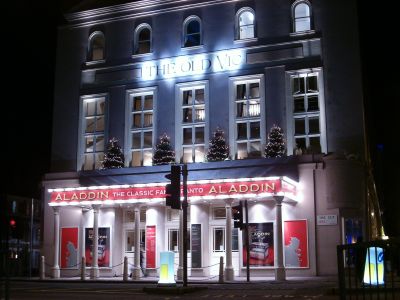 By the interval the applause was merely polite. McKellan, supported by a seemingly embarrassed Maureen Lipman who was just going through the motions, threw heart and soul into the part, but was let down badly by a limp script and perfunctory direction.
The whole point of panto is to engage the kids while entertaining the adults with sharp, double entendres. This production suffered from a dearth of jokes, which were lame and laboured when they eventually did appear. Willing suspension of belief is one thing, but Sean Mathias' direction seemed to rely mistakenly on the idiocy of a predominantly juvenile audience. Joe McFadden and Roger Allam turned in workmanlike performances as Aladdin and Abanazar but the overall result was disappointing.