Three men have been jailed for the killing of 19-year-old Colin Igwe in the car park of McDonald's in the Old Kent Road on 10 September 2003.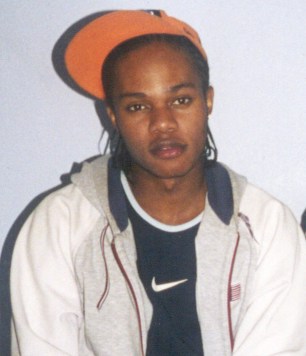 Colin Igwe
At the Central Criminal Court in December 17-year-old Kirk Boreland (17) from Southwark was convicted of murder. Corey Thomas (18) of SE22 and Dwayne Thomas (17) of Southwark were convicted of manslaughter.
On Friday at the Old Bailey all three were sentenced. Boreland was sentenced to life imprisonment with a recommendation he serve a minimum of 11 years; The two Thomas cousins were each sentenced to 7 years' imprisonment.
Mr Igwe was stabbed by his assailants outside the McDonald's fast food restaurant in Malt Street off the Old Kent Road at around 10pm on 10 September 2003. Police and the air ambulance were called but Mr Igwe died at the scene.
A murder investigation was set up by the MPS Specialist Crimes Directorate, led by DI John Oldham. Appeals for witnesses to the attack drew little response, despite the number of people in and around the area at the time.
The entire incident lasted only minutes and took place in comparative darkness in a badly lit section of the car park. Detectives examined CCTV footage from security cameras but the quality was poor.
A breakthrough came after intensive specialist work on the CCTV footage that showed enough for detectives to see one of the assailants touching Mr Igwe on the shoulder. DNA was taken from his clothing and led police to Kirk Boreland. He was charged on 24 May 2004.
Further investigation uncovered two witnesses at the scene and two further suspects – Corey and Dwayne Thomas were arrested. They were charged on 18 June 2004.