Bill Nighy was in Lower Marsh on Sunday filming scenes for the forthcoming Richard Curtis comedy The Girl in the Cafe, to be screened on BBC One later this year as part of the Make Poverty History campaign.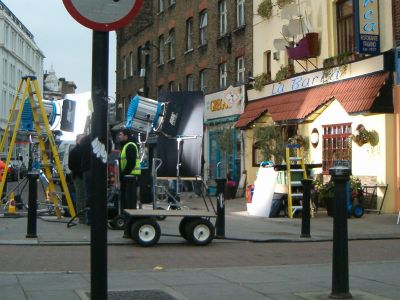 Filming took place inside
La Barca
restaurant in
Lower Marsh
. The Girl in the Cafe stars Bill Nighy and Kelly McDonald. Nighy plays a senior official in the Treasury who has a chance meeting with a younger woman whilst buying lunch which leads to complications when he takes her to a high profile G8 conference abroad.
The comedy will be aired on BBC One to coincide with the G8 summit at Gleneagles
La Barca has long been a favourite restaurant with actors appearing at the Old Vic.