The Art of Love pays tribute to the mystery of love as expressed in its countless forms.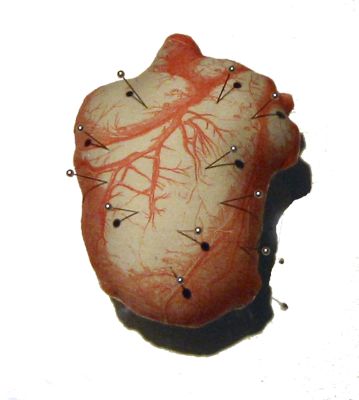 Heartache; mixed media – 3d printmaking on textile; by ZoĆ« Schieppati-Emery; £650
Containing vivid representations of the actions and emotions love provokes, the collection acclompishes a cohesive and moving portrayal of amorous affection. Though not tied to any single interpretation of love, the exhibit does display a competent flow of a few key themes.
The paintings, photographs, poems, and sculptures tackle the difficult issues of the vulnerability one faces when opening up to love and be loved. The artwork deals quite successfully with the pain of unrequited love, the sacrifice of protective love, and the beauty and ecstasy of romantic love.
• The Art of Love is at the.gallery@oxo until Sunday 27 February. There are further displays in the Bargehouse until Sunday 20 February.