The Cut's oldest supermarket Supercut is to close at the end of this month.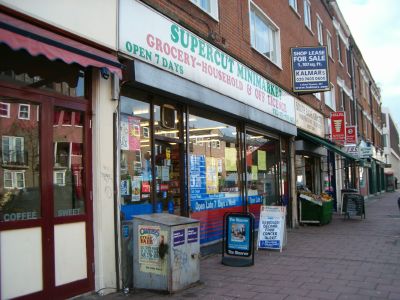 The decision was made last week and the news has come as a shock to other shop staff in the Waterloo street. Supercut is offering 20% discount on purchases over £10.
Supercut Minimarket and Off Licence is open seven days a week and also sells newspapers and magazines.
In the mid Seventies the shop was owned by Caters whose long serving manager Mr Fennell was a well-known figure in the The Cut. Panbros, on the corner of Short Street, was at that time occupied by the Royal Arsenal Co-operative Society's supermarket known as RACS and offering competitive prices.
Later, Caters was the sole supermarket when it changed its name to Circle C and then Presto before becoming Supercut.
No reason for the decision or information on the shop's future has been given by Supercut. The new century has seen 24 hour competition from nearby Costcutter and recently a Sainsbury's Local opened in Waterloo Road.
• The Arch Gallery and caf√© in The Cut has closed for refurbishment and is due to reopen shortly under new management.