The Florence Nightingale Museum held a small reception to celebrate the debut of two historical treasure chests filled with artefacts from 19th century medicine.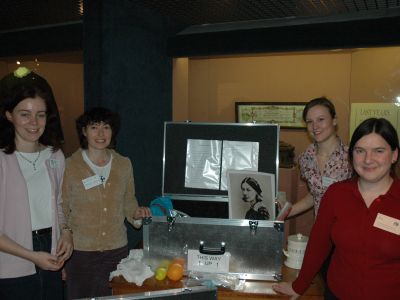 Florence Nightingale Museum">
These chests, which include a full curriculum and teacher's resource pack, will be made available to schools in Lambeth and Southwark and can be booked now. The contents in the medicine chests are designed to teach children about Florence Nightingale and overall medical practice during the 1800s. Catherine Terry of the museum said that the learning tool was designed "to make the resources in our museum more widely available". Zoe Gilbert, also heavily involved in the development of the project, elaborated by saying, "Seeing objects brings history to life." To book a treasure chest, schools should call Catherine Terry on 020 7188 7066 or email her at
catherine@florence-nightingale.co.uk
">
catherine@florence-nightingale.co.uk
.