Local residents from Blackfriars Peabody estate have found an interesting new way to improve their community. They have been working with art students from the Royal College of Art and neighbourhood artists in order to develop their surroundings.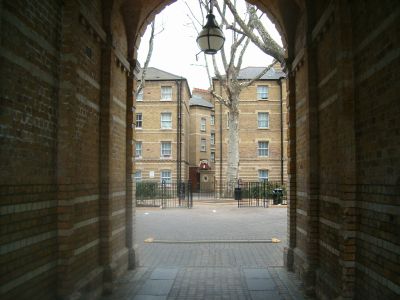 The experimental project
Getting to Know You
, is intended to challenge the residents' preconceived notions about art, and inspire them to break through stereotypes and create artworks of their own in conjunction with the students.
The project is meant to replace the standard practice of artists and public bodies imposing design and improvement ideas onto residents, instead the RCA hopes to forge a more collaborative approach.
As part of the project, the people of the Blackfriars estate have produced a work of art in sound, supplemented with posters that about life on the estates.
They had the help of the artist, Justin Eagle. This exhibition is on display at the RCA in Kensington, but can only be viewed by appointment .
Along with other art produced during this programme this piece will be on show at the Royal College until Sunday 27 February. To arrange for a viewing contact Sue Bradburn on 020 7590 4114, or e-mail her at sue.bradburn@rca.ac.uk