Holy Trinity Dockhead Church was packed on Wednesday night for a Mass of Remembrance on the 60th anniversary of the V2 attack which brought death and destruction.
The Mass was held just four hours before the actual anniversary of the attack which killed three priests and destroyed
Dockhead
's church and convent. War ended just two months later.
The the congregation, which included relatives of the dead and many who used to live in Bermondsey, gathered in the replacement church which was illuminated by the consecration candles on the nave pillars. The images of the three priests, Stephen Spillane, Finbar MacCarthy and Michael O'Riordan, were projected on to the plain wall of the post-war church.

The air raid siren was heard again just before Mass started with a reading of Canon Edmund Arbuthnott's account of being buried in the rubble and surviving after being rescued by a milkman.
Archbishop of Southwark Kevin McDonald, making his first visit to the parish church, described the evening at one of "memories, pride and prayer".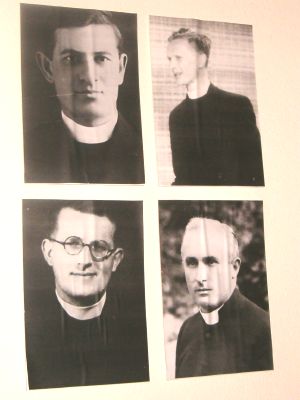 The preacher was former parish priest Canon Brendan MacCarthy who said that Bermondsey Abbey had also suffered the destruction of its much visited St Saviour 's Rood on the same date, 2 March, in 1538. He also recalled that the old convent building had associations with Florence Nightingale.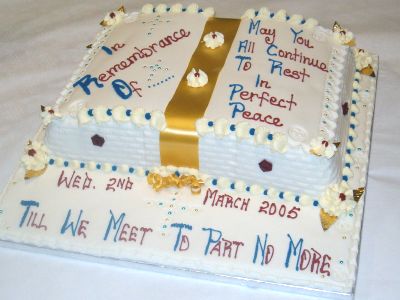 The Mass ended with the sounding of the All Clear siren and huge applause. Earlier Fr Alan McLean, the parish priest, had announced a surprise party afterwards in marquees in grounds of the rebuilt convent. Refreshment included pie, mash and liquor and bread pudding.
• The Guy Fox History Project has produced a Dockhead audio CD and CD-ROM with stories of Bermondsey at war and memories.