1,000 people gathered in the Turbine Hall at Tate Modern on Wednesday night to 'drum it up for childhood' at an event to mark the end of Kids Company's Shrinking Childhoods exhibition.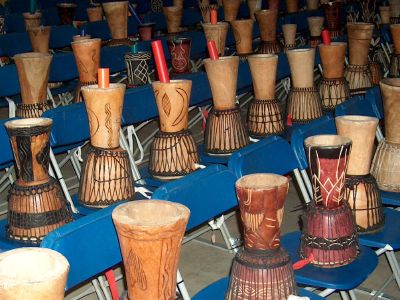 In a bid to amplify the ideas of the 1,000 children who helped to put together the exhibition, 1,000 adults equpped with an African drum gathered in the Turbine Hall.
A Kids Company spokesman said: "In a drum circle everybody contributes their energy and everybody gets back more energy than they put in.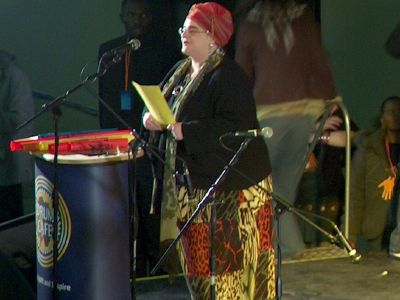 Kids Company founder Camilla Batmanghelidjh
"This synergy between the group and the individual is the reason we have chosen to `Drum it up for Childhood'.
"When adults generate an outcry, governments and politicians listen but children do not have such power, too many cry unheard."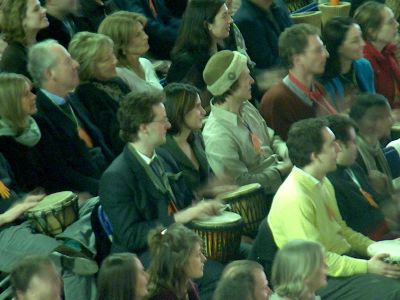 More than 28,000 people have visited the Shrinking Childhoods exhibition in a set of temporary buildings erected on the gallery's south lawn.
It attempted to replicate an inner-city neighbourhood and reveal how children see violence and poverty.
Kids Company, founded in 1995, supports exceptionally disadvantaged children, many who have been subject to trauma and neglect and have turned to crime or prostitution to meet their basic needs.
Some 4,500 children a year use Kids Company's services. Many refer themselves or are brought by peers.
The drums were provided by Drum Cafe, who put on two events at Southwark Cathedral back in 2002.
The Shrinking Childhoods exhibition was featured in the Archbishop of Canterbury's New Year broadcast.