A 42 year-old man from Clapham was on Thursday found guilty of sexual assaults on three women under his care at St Thomas' Hosptial.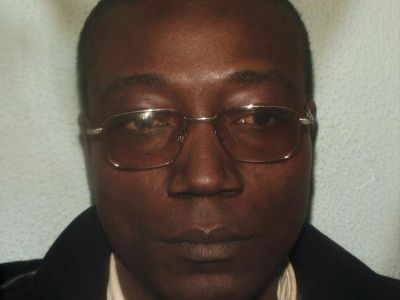 Josiah Oladele
Josiah Oladele of Walden Court, Wandsworth Road, SW8, lied about his past in order to gain employment as a nursing assistant at St Thomas' Hospital.
The Central Criminal Court heard he carried out sexual assaults on women patients he was supposed to be caring for on an acute psychiatric ward at the riverside hospital between June 2003 and January 2004.
His employers, South London and Maudlsey NHS Trust, contacted police immediately in response to concerns raised by patients and staff and co-operated fully with the investigation.
He had pleaded not guilty to all counts: three counts of sexual assault and three counts of rape.
He was convicted of all three counts of sexual assault and one count of rape.
Oladele has been jailed for 10 years.
DS Pauline McGinley, of Lambeth Sapphire Unit, said the investigation had been complex and traumatic for all involved. She said: "The victims were very vulnerable and needed to be interviewed by specially trained officers. Their already fragile mental state was severely undermined by the investigation but they have been immensely brave throughout. Everyone found their video evidence very moving.
"Oladele took advantage of his position of care and his general reputation. He appeared plausible. He trusted that no-one would believe such behaviour of him. And, as he continued to get away with his crimes, he became more arrogant and violent towards his victims.
"We want to make it clear that we will investigate all allegations of sexual abuse and support victims throughout any investigation."
A charge of gaining pecuniary advantage by deception was ordered to lay on file.