The Community Recycling in Southwark Project (CRISP) has cooperated with the Greater London Authority in launching a project to increase recycling in university halls of residence.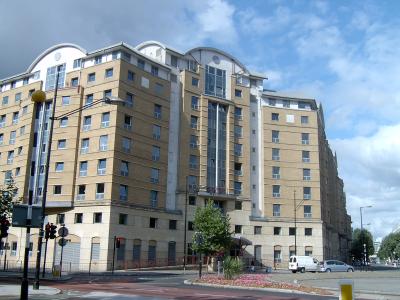 Students' union representatives, waste authorities, and other stakeholders in the issue of student litter gathered at
City Hall
for the official launch of what will hopefully become the norm among student halls. The GLA chose
London South Bank University
's McLaren House at St George's Circus as its pilot. Janelle Booth, head of the project from the GLA, said that Southwark was chosen as the initial borough for the project because of a willingness to cooperate with CRISP and a "high concentration of universities".
CRISP and the GLA are proposing a plan that will provide easy access to recycling for those living in highly concentrated student residence facilities. By working with the residence halls and the waste management authorities in the borough, CRISP and GLA can provide a simple and easy way for students to recycle in their living areas. The organisations believe that, by applying these plans, they can answer demand from students for easier recycling and promote a more sustainable London.