Franca Ciampi, wife of the Italian President, has paid a surprise visit to Tate Modern.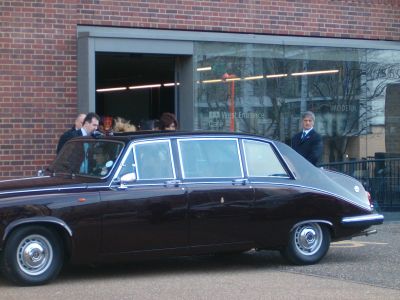 London Nautical School">
The President of the Italian Republic and Signora Ciampi, who are on a State Visit to Britain, are guests of the Queen at Buckingham Palace for two nights.
The President's wife spent 45 minutes at Tate Modern where a new exhibition Beyond Painting: Burri, Fontana, Manzoni, sponsored by the Italian Ministry of Foreign Affairs, opened this week. The display includes works lent by the Burri Foundation in Umbria and never seen until now in this country.
Whilst on the Tate's fifth floor, the President's wife was able to enjoy the spectacular view of St Paul's Cathedral. Earlier, at Buckingham Palace, the Queen had shown her guests a drawing in the Royal Collection of St Paul's from the South Bank by the 18th-century Venetian artist Canaletto.
During the Palace banquet both the Queen and President spoke of William Shakespeare's influence on the two countries.
• The Beyond Painting display at Tate Modern will remain until the end of the year; admission free.