A proposed 24-storey tower designed by Eric Parry for Bankside's Park Street could be reduced in height as part of Southwark Council's emerging tall buildings strategy.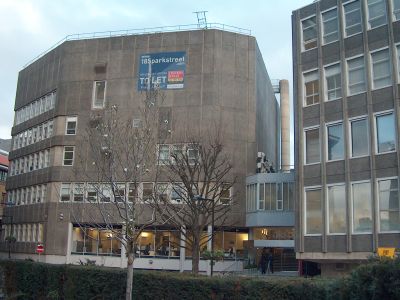 Park Street">
The current building at 185 Park Street
Trade journal Building Design reports that Southwark's head of planning and transport, John East, has called a meeting with Parry (responsible for the Southwark Needle at London Bridge) and Multiplex, the developer of the 185 Park Street site, to reach a compromise over the building's height.
John East told Building Design: "We feel quite comfortable about Blackfriars Road [as a site for tall buildings], but how we feel about Bankside is a bit different.
"185 Park Street is controversial because it is putting a 20-storey tower close to Tate Modern. The issue is, do we really want to put high buildings around the Tate? At this stage, our view is that we should not."
The council's tall buildings strategy is due to be published in draft form in the next two months.