A US chain of hotels for business travellers on an extended stay is to open one of its first UK properties in Southwark in late 2006.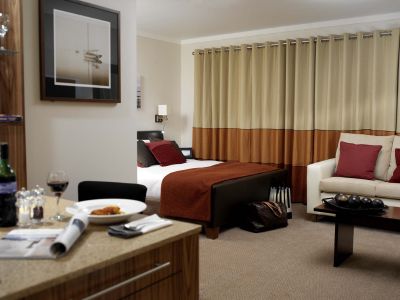 Inside a typical Staybridge Suite
The 113 bedroom new-build Staybridge Suites will open in
Bear Lane
in late 2006. The hotel will be managed by InterContinental Hotels Group (IHG) for the first three years before converting to a 17 year franchise agreement with the Splendid Hotel Group, who also operate the
Express by Holiday Inn
, yards away in
Southwark Street
.
IHG currently operates 79 Staybridge Suites in North America. IHG chief executive Andrew Cosslett said: "As an industry leader we see opportunity to drive innovation and creativity in new markets. Extended stay is one of the fastest growing segments in the US and we believe that this trend will follow in the UK, where we aim to lead the market."
Shiraz Boghani, managing partner, the Splendid Hotel Group, added: "Developing Staybridge Suites reinforces our excellent relationship with IHG and illustrates our belief in the future growth of the exciting extended stay segment. "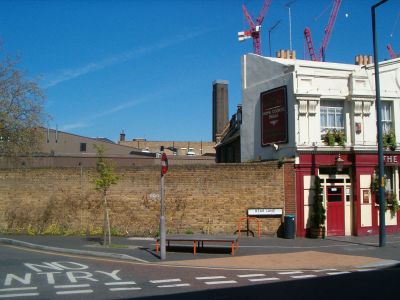 The site as it is now
Staybridge Suites will offer one bedroom and studio suites, fully equipped for the extended stay business traveller, with rooms including a flat screen TV, DVD player and fully equipped kitchen including cooker, fridge/freezer, dishwasher and microwave. Free laundry and a grocery shopping services are also available.
The Splendid Hotel Group, a private partnership, was formed in 1986 and purchased its first 16 bedroom budget hotel in Bayswater. Expansion soon followed into other areas of London including Victoria, Kings Cross and the East End. In 1996, an opportunity arose to create the first Express by Holiday Inn in London. Since then, the group has focused on establishing well known brands in key locations in Central London. The group has grown to encompass 15 hotels, 12 of which are branded. Splendid operates Holiday Inn, Express by Holiday Inn, Comfort Inn and Best Western.
A planning application for an eight-storey building on the site bounded by Prices Street, Bear Lane and Great Suffolk Street was submitted at the end of March.