Former US president Bill Clinton appeared at the Old Vic on Sunday afternoon - taking part in a Labour election rally to mark World Poverty Day via satellite link from New York.
Tony Blair spoke without notes for 25 minutes to a 1,000-strong audience of Labour Party members. He told them: "We have to make 2005 the year of the new beginning for Africa."
"It's not only achievable, it is morally right," Mr Clinton said. "We can do this, but it requires leadership, and Tony Blair, Gordon Brown and New Labour are providing that leadership."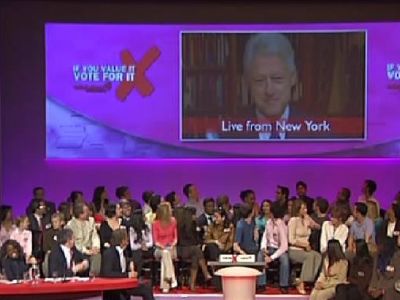 Mr Blair is no stranger to the Old Vic, having trod the boards at the Waterloo theatre on several occasions. In 2003 he made a
major speech on public service reform
to members of the Fabian Society, and in 2000 the Labour Party
celebrated its centenary with a celebrity gala
at the theatre.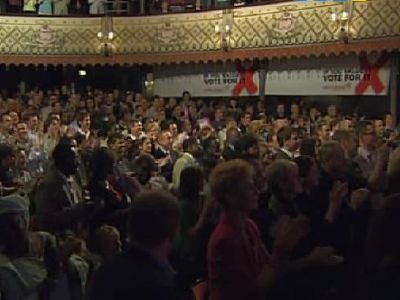 The theatre's current artistic director Kevin Spacey visited the 2002 Labour conference in Blackpool together with Mr Clinton. European commissioner Peter Mandelson, a close associate of Mr Blair, is a member of the theatre's associate board.