Beverley Knowles is looking for new premises in SE1 following her shock 'eviction' from Borough Market which has shaken the art world.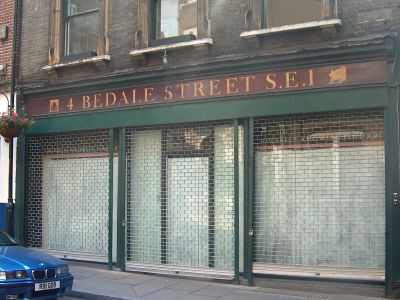 The Beverley Knowles Gallery, the country's only gallery specialising in modern and contemporary British women artists, opened in
Bedale Street
in early April and has suddenly closed after just a month.
Founder Beverley Knowles was a tenant but when her landlord suddenly surrended his lease she was forced to leave. Her last-minute attempt to rent the property from the owners, the Trustees of Borough Market, was unsuccessful. The shop in Bedale Street is to become a branch of Neal's Yard Apothecary.
Her launch exhibition in Southwark was She Exists which opened with a champagne party held in association with the breast cancer charity The Shocking Pink Party Appeal.
Beverley Knowles Fine Art was founded in 2002 shortly after she graduated from Goldsmiths' College. On opening her gallery she said: "The Tate owns 316 works by women artists and 2600 works by male artists."
Beverley Knowles is contactable on her mobile phone whilst she searches for a new location.
• Beverley Knowles Fine Art 07776 195 285.