Borough Flowers has opened in Newcomen Street just a few doors from the King's Arms.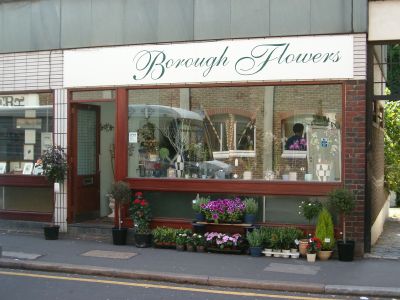 The new florist is run by Ana and Neil Stevenson who earlier this year converted an office to create a new shop front.
Ana is a florist who until recently was working in Canary Wharf. Neil is a graphic designer who has worked for South Bank University and Tate Modern. Both are delighted to be working together in SE1 which they know well and see as a growing area.
Borough Flowers has already made deliveries to
Lambeth Palace
and
Southwark Playhouse
and contracts have being established with nearby businesses in
Borough High Street
. The shop has supplied flowers for several funerals and an early wedding booking was for a ceremony in Hampton Court Palace.
In addition to fresh flowers the shop has indoor plants, dried flowers, ceramic vases and bowels, scented candles and floral greetings cards.
• Borough Flowers, 68 Newcomen Street, is open Mon-Fri 9.30am-6.30pm & Sat 9.30am-5pm; 020 7407 4137.