Police officers investigating a stabbing at the Elephant and Castle in February have issued CCTV images of a man they are keen to trace in connection with the incident.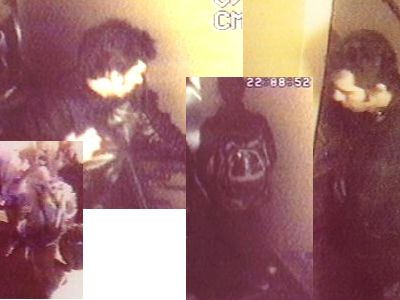 It occurred between 10pm and 10.20pm on Friday 11 February inside the Wetherspoons pub at the foot of Metro Central Heights in
Newington Causeway
.
A 23-year-old French man, who was visiting the UK, was having a drink with some friends inside the pub. He went to the gents' toilet where he was suddenly attacked by a man who stabbed him three times.
The victim tried to ward off his attacker and managed to take the knife away from him. Unfortunately, at this point, other members of the public entered the toilet and began to attack the victim as he was holding the knife and they believed the suspect was the victim.
The incident began to spill out on to the street and the suspect was able to escape.
The victim received serious injuries, including a punctured kidney and a wound that missed his lung by a fraction. He was taken to a local hospital and received emergency treatment. As soon as he was able to travel, he returned to France for further medical treatment. He is now recovering.
The suspect is described as a white man with slightly tanned skinned, aged probably in his mid 20s, of thin build and carrying a rucksack.
"We are still keen to trace any further witnesses, especially anyone who was in the toilet and saw anything of the incident," said DS Jane Corrigan of Walworth CID. "The victim has no idea why the man attacked him; he did not know him and he was not robbed by the suspect."
Police have released CCTV footage taken from inside the pub and around the area and are now appealing for your help in identifying the man captured in the image.
Anyone with any information should contact DS Corrigan at Southwark CID on 020 7232 6277, or Crimestoppers on 0800 555 111 if you wish to remain anonymous.