Roads and bridges in SE1 were closed in response to the series of explosions in central London on Thursday morning. SE1's hospitals have been receiving casualties.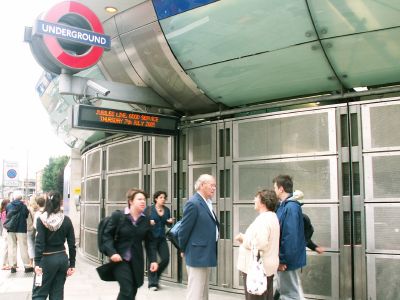 Southwark Station closed – note 'good service' on indicator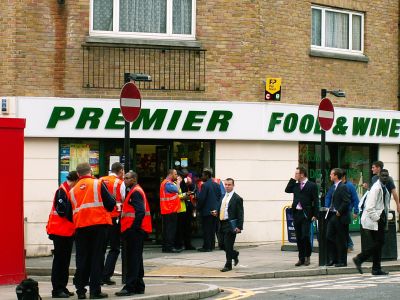 There were no staff on hand to assist passengers at Southwark station, but there was a gaggle of LU staff drinking tea in The Cut

Waterloo Road was closed to allow clear access to and from the London Ambulance Service HQ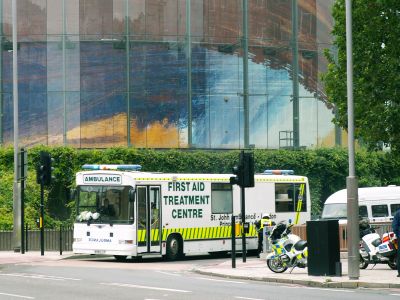 St John Ambulance vehicle by the IMAX cinema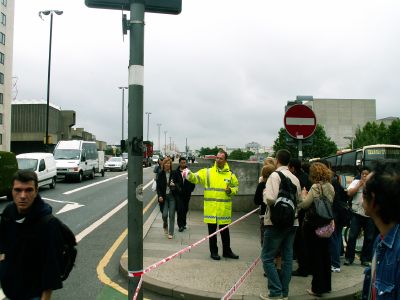 Police were stopping pedestrians crossing Waterloo Bridge northbound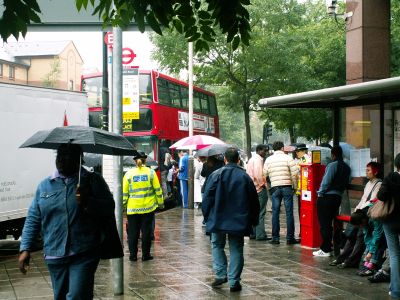 Police assisting bus passengers at the Elephant, where bus services were being terminated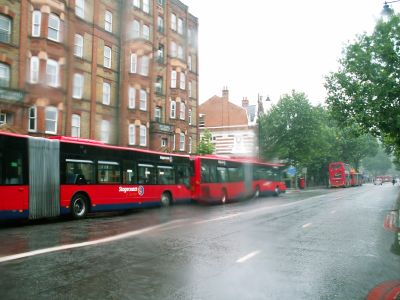 Out-of-services buses lined St George's Road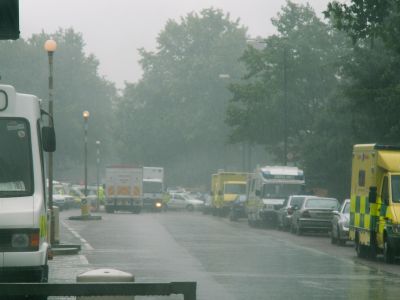 Waterloo Road was transformed into a holding area for ambulances and emergency vehicles


• All London Underground services were suspended
• Update 3.30pm: Zone 1 bus services now resuming, but expect delays
• Thames Clippers offered free travel on their riverboat services.
• South West Trains and South Eastern Trains services from SE1 mainline stations operating normally. However, train companies are advising against travelling into Central London.
• Central London bridges being checked
• Congestion Charge suspended for the day
• The London Eye was closed as a precaution.
• Message from Guy's and St Thomas' NHS Foundation Trust: "In light of current events in London our telephone lines are very busy. Please do not call the Trust today unless your call is urgent."
• All performances at Shakespeare's Globe cancelled on Thursday.
• Southwark Playhouse promenade performance of The Canterbury Tales cancelled
• At the National Theatre: performances in the Olivier (The UN Inspector) and Lyttelton (Aristocrats) have been cancelled. The Shell Connections performances tonight in the Cottesloe at 7pm will go ahead. The Watch This Space performances and the David Farr Platform have been cancelled.
• Performances at the Old Vic and Menier Chocolate Factory cancelled.
• Southwark schools have been advised that pupils and staff are safest at school. However some parents and carers will need to make arrangements to collect their children from school at normal closing time. Because some school staff may find it difficult to travel in tomorrow, individual schools may make arrangements for some pupils to stay at home. Parents will be notified by their child's school of any particular arrangements.

Send your stories and pictures to [email protected]">[email protected]

---
Your photos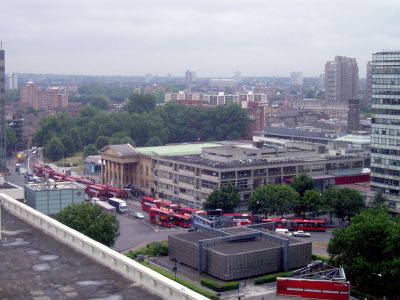 Elephant and Castle at 11.10am (Photo: Thomas Payne)
---
Accounts from other sources
---
Reaction from local figures
---
"Guy's and St Thomas' NHS Foundation Trust instigated the Trust's major incident plan just after 9am following a number of explosions across London earlier this morning.
"So far, we have received twenty patients – all adults – eight of whom are female and twelve male. Three of the patients were critically injured, eleven had minor injuries and six major injuries. Three have gone to theatres. Many of our specialist medical and nursing staff are on hand to care for patients as they arrive. We are also freeing up beds within the hospitals to ensure that we are prepared for further casualties.
"Patients are being treated for smoke inhalation, burns and serious limb and chest injuries."

---
"It is with profound regret that I have heard the news of today's explosions in central London," said the Bishop of Southwark, Rt Revd Tom Butler. "The news of the deaths and casualties is a cause of great concern and my prayers go out to the families of all those caught in the devastation.
"The scenes that are being broadcast are a clear image of the pain and shock of those caught up in the events.
"I join others in utterly condemning those who commit acts of terrorism under any circumstances.
"At this time our prayers must also be offered to those working in the emergency services that are working to help those who have been hurt."