"Livelihoods, homes and reason for living are being destroyed on the whim of a dictator" said Kate Hoey MP at the opening of a Zimbabwe sculpture exhibition on Oxo Tower Wharf.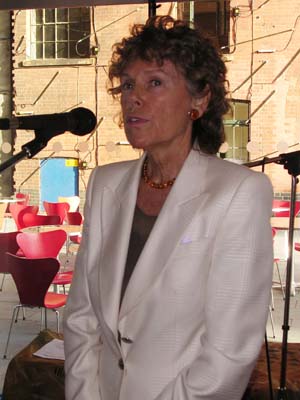 The Lambeth North MP and Chair of the All Party Group for Zimbabwe, who has made two secret trips to Zimbabwe, warned that the country was in an even worse state than a year ago with thousands of farmworkers displaced.
She condemned the use of secret agents to prevent a true picture of the country from being freely reported.
"We need to be positively critical of South Africa" said Kate Hoey who described seeing government helicopters supplied with spare parts from South Africa flying over devasted areas of cleared housing.
Before opening the In Praise of Women III exhibition, Kate Hoey noted that the sculpture park on road from Harare airport has been destroyed. The work on show at the Oxo Tower she described "as good and creative".
Over 55 artists, the majority being Zimbabwean women, are represented in the display of stone sculptures which are for sale. The work is being toured by the not for profit African Millennium Foundation.
• In Praise of Women is at the.gallery@oxo on Oxo Tower Wharf until Bank Holiday Monday 29 August; 11am-6pm; admission free.