Foreign Secretary Jack Straw was at the Bankside Gallery on Wednesday to open the Painter-Printmakers exhibition.

Jack Straw arrives at the gallery
This year's exhibition includes work of ten emerging Kenyan print artists whose work is being shown in partnership with Africa 05.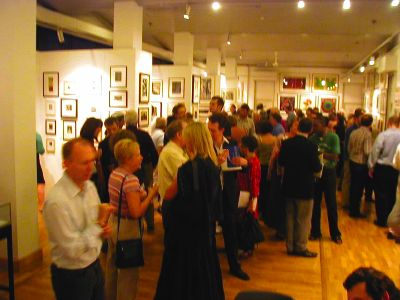 Africa 05 is a multi partner celebration of African culture in association with the BBC. The project aims to showcase the very best of African arts whilst encouraging new audiences into mainstream venues and getting mainstream audiences to enjoy a broader range of cultural activity.
• The exhibition at the Bankside Gallery in Hopton Street next to Tate Modern is open daily 11am-6pm admission free until Sunday 2 October.