Two pubs have been added to the list of real ale public houses in SE1 recommended by the Campaign for Real Ale.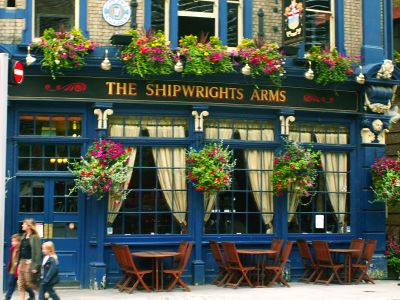 The 2006 Good Beer Guide, published by CAMRA and edited by Roger Protz, includes the Hole in the Wall in Waterloo's Mepham street for the first time and restores the Shipwrights Arms in
Tooley Street
which used to be listed.
The
Hole in the Wall
, little changed inside despite much change outside during the Jubilee Line works, is open all day with many regular commuters calling in. It is under the Charing Cross line and next to the bus stops. The inside features old pub mirrors and six handpumps.
The Shipwrights Arms, once a Courage house, is under new management and now a single room with a nautical theme. There are usually three ales on tap. The customers tend to be a mix of the new workers from More London opposite and tourists exploring the attractions.
Pubs in SE1 surviving the inspectors' visits to retain their place in the guide are the Bridge House and the Pommeler's Rest in Tower Bridge Road, the Market Porter in Borough Market, the Duke of York in Borough Road, the Lord Clyde in Clenham Street opposite Mint Street Park, the award-winning Royal Oak in Tabard Street and The King's Arms in Roupell Street.
• The Good Beer Guide 2006 (CAMRA £11)