Four men have been jailed for a total of 61 years at Blackfriars Crown Court after committing a series of armed robberies, including an attempted raid on the Southwark Street branch of Abbey.

Jailed: Stephen Dickson, of Bushbaby Close, Tower Bridge Road
Unemployed Stephen Dickson, 53, of
Bushbaby Close
,
Tower Bridge Road
, Stephen Howard, 50, and Paul Johnson, 52 – both of SE16 – and Croydon man Richard Hall, 53, were arrested following an operation by the Met's Flying Squad, based at Tower Bridge.
Detectives launched Operation Gidran after a sophisticated robbery at the Abbey building society, High Street, West Wickham, on 2 June 2003.
On this occasion, two men, armed with a sawn-off shotgun and handgun, managed to gain entry to the branch after it had closed for the evening. At 11pm a security van arrived to replenish the cash machines. The security guards were threatened inside with the firearms and £88,000 in cash was stolen.
The two suspects then ran to a waiting BMW driven by a third man and escaped.
Police identified a series of offences stretching back to 1998, all committed with a similar method. A total of five robberies in London and Home Counties were committed). Detectives also linked other offences of conspiracy to rob Securicor, involving 4 other premises.
The robberies were:


• NatWest, Castle Road, Allington, Maidstone, on 4 Feb 1999, when £130,000 was stolen;
• Abbey, Bromley Road, Catford, on 31 March 2000, when £12,000 was stolen;
• An attempted robbery at Abbey, Southwark Street, on 22 Feb 2001;
• A robbery at Barclays, Southend Road, Hampstead, on 25 Jan 2002, when £145,000 was stolen.

An extensive surveillance operation was conducted by Tower Bridge Flying Squad, which identified Dickson, Howard, Hall and Johnson as being responsible for the robberies.
The team had used various weapons including shotguns, handguns, knives and stun guns to carry out the raids, tying up the guards before stealing the cash.
Hall, a locksmith, had altered locks to manage to gain entrance to the premises. Howard and Dickson would then lay in wait for the security guards servicing the cash machines.
Johnson provided firearms, vehicles and other support for the robbers.
On 31 August 2004, detectives searched the suspects' addresses. They recovered from Howard's address a loaded handgun, balaclavas, laundry bags and clothes believed to be for use in the robbery.
At Johnson's address they discovered five bullets matching those in the handgun used during the robbery in West Wickham, while keys for entering the Abbey were found at Dickson's address.
A shotgun concealed as a walking stick was found at Hall's address and a stun gun was recovered from another address.
Dickson, Howard and Johnson pleaded guilty to conspiracy to commit robbery; and conspiracy to possess firearms with intent to commit robbery.
Dickson was sentenced to 16 years imprisonment for both offences – to run concurrently.
Howard was sentenced to 17 years imprisonment for both offences – to run concurrently. He was also recalled to prison for a previous robbery offence – the sentence of which has 5 years to run [this will be consecutive to his sentencing today – meaning he has 22 years to serve in total]
Johnson was sentenced to 12 years imprisonment for both offences – to run concurrently.
Hall pleaded guilty to conspiracy to commit robbery; and possession of a firearm (a shotgun). He was sentenced to 9 years imprisonment for conspiracy to commit robbery; 18 months imprisonment for the firearms charge; and 6 months imprisonment for an outstanding 'historical charge' of possession of drugs. All will run consecutively – meaning he has 11 years to serve in total.
"This operation is a good example how the Flying Squad will work with our industry partners to prevent serious offences of this nature," said DI Paul Johnson from Tower Bridge Flying Squad. "Our joint commitment over an extended period has brought these offenders to justice and demonstrates the determination of the Metropolitan Police Service to tackle robbery at all levels."
Police are appealing for information regarding the whereabouts of a fifth man who detectives would like to speak to in connection with this inquiry.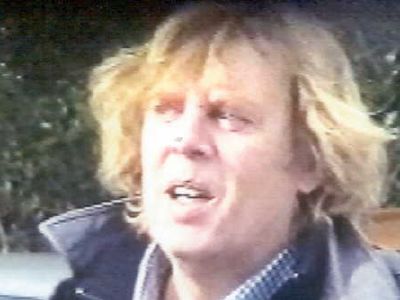 Wanted: Stephen Jackson
Stephen Jackson (52), is described as white, with a stocky build, 6' 4" tall, with shoulder-length fair hair. He has lived around Rotherhithe and Bermondsey. His last known address was in Lochabar Road, SE12. He is believed to be dangerous and should not approached.
Anyone with information about his whereabouts should contact Tower Bridge Flying Squad on 020 7232 6530 or Crimestoppers anonymously on 0800 555111.